250ML PLUM & PEACH G&T PACK OF 24
House of Elrick have taken their beautifully crafted original gin and lovingly created a Plum & Peach pre-mixed G&T just for your convenience. We have paired our original gin with a premium refreshing light tonic, with sweet velvet peaches and juicy sweet plums to create a perfect match with our handpicked botanicals.
The Pack Contains
24 x 250ml cans – Plum & Peach G&T
£42.00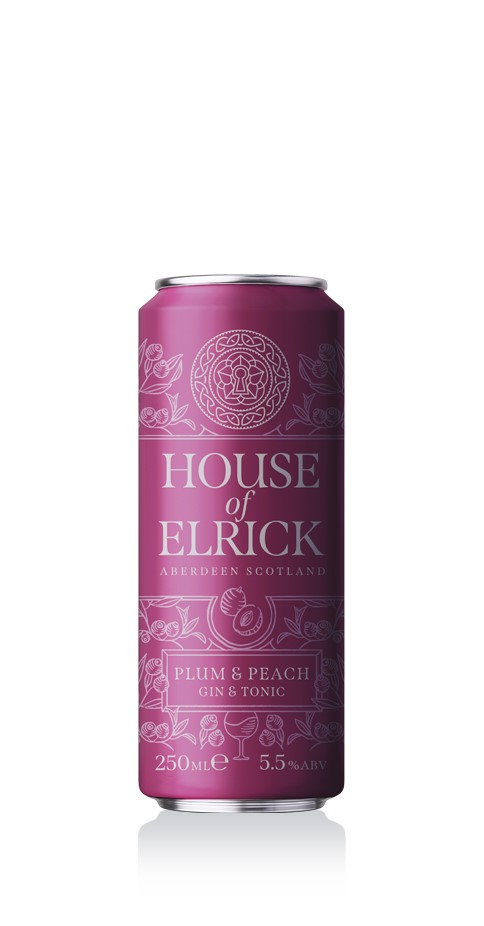 Perfect Serve
Drink chilled from the can or serve chilled over plenty of ice and garnish with a fresh slice of peach.
Alcohol (ABV)
5.5%
Volume
250ml x 24 cans