MINIATURES GIFT SET - PACK OF 2
The perfect stocking fillers for Christmas. Experience the taste of our House of Elrick Original Gin and our Old Tom Gin, in this great gift set.
2 packs contain:
2x 5cl Original Gin miniatures
2 x 5cl Old Tom Gin miniaturs
£15.00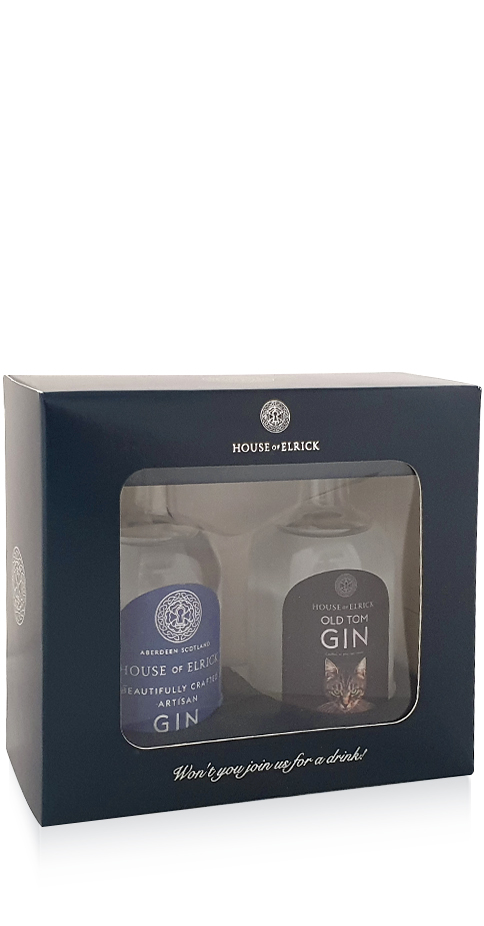 Perfect Serve
Serve either our Original Gin or Old Tom Gin over a generous helping of ice, topped with a premium light tonic and garnish with a twist of orange. Old Tom is the perfect base for cocktails.
Nose
Bright, fresh and fragrant
Palate
Juniper to the fore with a rich citrus blend, with a rich floral note kick from the rose and heather, balanced nicely with the coriander and pepper spice.
Finish
Refreshingly fresh, earthy, distinctly floral, spicy finish.
Alcohol (ABV)
Original - 42%, Old Tom - 40%
Volume
5cl x 4