ESTATE COCONUT GIN
House of Elrick Estate Coconut Gin is built upon the same taste profile as House of Elrick Original Gin, sweetened with syrup and infused with a natural tropical coconut flavouring.
A sweeter spirit made for the adventurous who love to create.
£28.50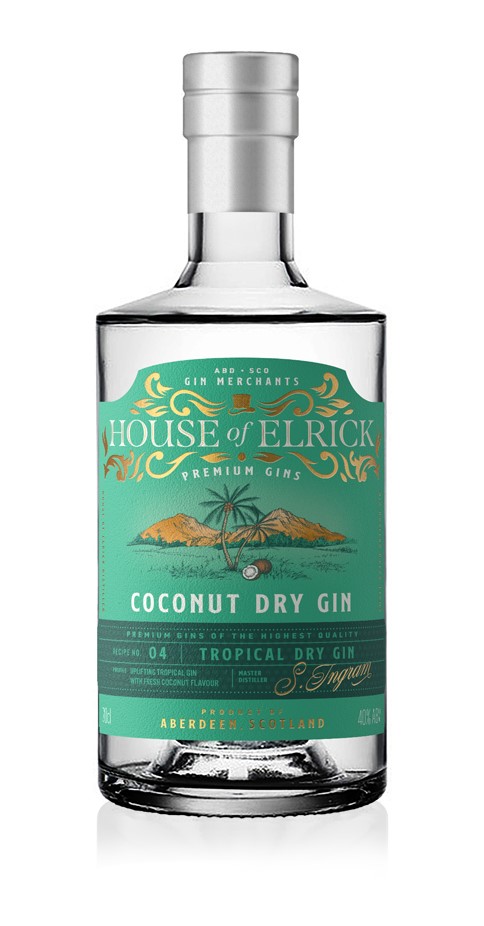 Perfect Serve
Serve this tropical coconut gin over plenty of ice, topped with a light tonic and garnish with a slice of pineapple or it can be served as the perfect base for classic cocktails.
Nose
Sweet tropical coconut, surprisingly fresh.
Palate
Rich sweet coconut flavour, with hints of juniper, citrus and coriander.
Finish
Refreshingly sweet tropical fruits, nutty, creamy and surprisingly fresh.
Alcohol (ABV)
40%
Volume
70cl