MIXED WINE CASE OFFER NO. 2
Stellenrust, Chenin Blanc – South Africa 2021
A Chenin Blanc with ripe tropical fruit nots invigorated with zesty grapefruit and pear flavours on the palette. A rich lingering finish.
Chablis Le Finage, Chablis - France
This wine has aromas of white fruit and citrus, with hints of minerality. Youthful, fruity, very fresh taste with hints of green apples, minerals, citrus, white pepper and herbs. It is well-balanced with fresh acidity on the finish.
Domaine De Chezatte, Sancerre - France
This wine is bright and refreshing, with aromas and flavours of lemon, lime and apple, with a subtle mineral note and a mouth-watering finish.
Tomero, Malbec - Argentina 2021
Intense red in colour, the wines has aromas of red fruits - cherries and redcurrants, and also sweet spices due to its oak ageing. A rich palate with silky tannins and pleasant and persistent finish.
Chateau Viramiere, Saint-Emilion Grand Cru - France 2019
This winery's production is limited to only thirty thousand bottles per year, ensuring that every bottle is crafted with precision and care. The wine is a deep ruby red with aromas of black cherry and earthy undertones, with a palate of concentrated black fruit, velvety tannins, and a long finish. Chateau Viramiere St-Emilion Grand Cru is a pure expression of Bordeaux winemaking at its finest.
Alto Bajo, Cabernet Sauvignon - Chile
Bold and full bodies with notes of ripe blackcurrant and plum fruit, with a hint of minty eucalyptus and toasty oak spice. It's the perfect wine to enjoy with friends and good food.
£83.37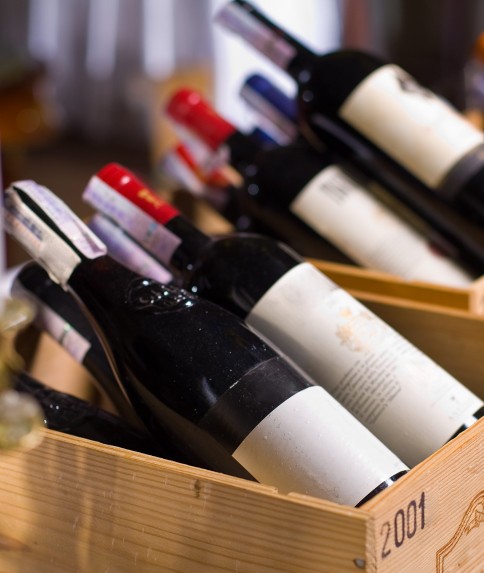 Perfect Serve
White wine is best served chilled.
Red wine is best served at room temperature.